Supporting Families in the La Crosse, WI Region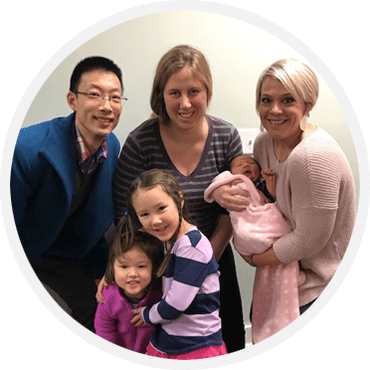 Discover LiveWell Chiropractic & Wellness
Chiropractor Dr. Angela Frank would like to welcome you and your family to our prenatal, pediatric and family focused practice. Our mission is to assist each member of your family to live a healthier life by improving the body's function. Whether you are looking to heal or feel your best, our dedicated team is here to support you on your journey. Discover your greatest potential for health at LiveWell Chiropractic & Wellness!
Experience True Health
We believe health is about one simple thing, function. How well your body functions determines your level of health. Health and Wellness are not just about "feeling good." It is about functioning at your ultimate potential so your body can heal and maintain optimal health.
Whether you or your child have lost your health and need it repaired and restored, or if you're looking to maintain and optimize your health, we are the place for you!
We consider it our mission to promote optimal function and health to as many families in our community as possible through chiropractic care, including pediatric chiropractic and pregnancy chiropractic. It's important to us that you understand more about your health, making education a vital part of what we do. We strive to make sure you have the knowledge you need to make well-informed decisions for you and your family to function vibrantly and express your full health potential.
The Power That Made The Body Heals The Body
Our bodies are born with everything we need to heal and function optimally. Gray's Anatomy states that every organ, system and function of the human body is under direct control of the central nervous system. Our nervous system is called our master system. That means that it controls and coordinates every cell tissue and organ in our body. When our nervous system is fully functioning and free of interferences, our body has an amazing ability to naturally heal itself from within, without the need for medications.
Customized Care to Begin Healing
Our compassionate, caring and personable team seeks the best results through a variety of chiropractic techniques and therapies. We take a personalized approach to your care, identifying potential areas of stress in the body, allowing for the creation of a customized plan for each individual. Our holistic view of your wellness looks at the whole person to develop a strategy that improves your body's function.
Dedicated to Pediatrics and Pregnancy Care
When your children are not in good health, it takes a toll on the entire family. We often see babies and children who are prone to colic, ear infections, bed-wetting, sleeping problems, digestive issues and more. Through individualized care, Dr. Angie creates incredible changes in your child(ren), positively influencing the dynamic of your entire family and lifting some of the stress that today's parents endure. Many techniques are available, including the Webster Technique to assist expecting moms in achieving a healthy, happy pregnancy.
Embracing Family, Supporting Community
Dr. Angie strives to help and change the health and well being of each person that walks in our doors. It is our hope that through the care and education our patients encounter they become a part of our family and share their experience with others in our community. Contact us to learn how chiropractic care can help your family live to their fullest potential.